Recognized by HUDL as one of the TOP 100 Organizations in the Country!!!!!!
https://www.hudl.com/hudl100/2017
Recognized by Youth1 as one of the TOP 20 CAMPS in the country
APPLICATION FOR NATIONAL CHAMPIONSHIP BID
NOMINATE A PLAYER FOR CONSIDERATION TODAY.
2018 TOP PERFORMERS
Justin Fomby
Central Gwinnett HS (GA)
QB
6'4" 185
Fomby earned the Game MVP by putting on a magnificent performance. He completed 9 passes out of 15 attempts, threw for 160 yards, and 3 Touchdowns that led Team Georgia to a 37-6 victory. Fomby throws a great deep ball and is extremely accurate. The Lawrenceville, GA quarterback also showed the ability to extend plays with his legs by moving outside of the pocket, but still keeping the presence of mind to look downfield. He currently holds several offers including Missouri, Georgia St, and South Alabama.
Cole Beckham
First Coast HS(FL)
LB
6'3" 220
Beckham is certainly a name to know. The Jacksonville, FL Linebacker finished the day with 11 tackles, 1 fumble recovery, and a sack. He flies to the ball and was in on almost every tackle. Cole shows a great combination of size and speed that will attract coaches at the next level. Even though he made 1st Team All District and All Conference, Beckham is somewhat flying under the radar considering his size, skill set, and tenacity.
Anthony Britton Jr
Eagles Landing HS (GA)
6'2" 200
DE/ LB
Britton had a motor that just doesn't stop. He made a strong case for the Game MVP as he recorded 3 sacks, 3 tackles , 3 hurries, 2 forced fumbles. In only 2 quarters of play, Britton's dominance caused constant mayhem for Team Florida's offense.
Jeremiah Vaughn
Bradford HS (FL)
5'6" 150
RB
Vaughn was a spark plug to the Team Florida offense. The compact running back led all rushers on both sides with 79 yards on only 11 carries.
Cole Brown
East Paulding HS (GA)
6'3" 185
WR
Brown was Fomby's favorite target as they connected 4 times for 120 yards and 2 Touchdowns. Averaging 30 yards a catch, the Dallas, GA receiver showed constantly in the game and practices that he has the speed to consistently get behind the defensive coverage. Brown , who is also a Baseball Preseason All American, also displayed some showmanship as he had choreographed a couple of end zone dances. One in particular where he pulled out his phone a la former New Orleans Saint Joe Brown, proceeded to take a selfie in the end zone with his teammates. Of course, that's only allowed in a Showcase.
Wendol Philord
Miami Jackson (FL)
5'8" 175
DB
Philord was all over the place and constantly in the midst of the action. The Miami, FL defensive back showed that he has a knack for the ball and is a very physical tackler. Was impressive during the weekend in practices and during the game finishing with 4 tackles and 2 pass break ups. Currently he has several offers including Tennessee, UAB, and Florida Atlantic.
Noble Joyner
Discovery HS (GA)
5'11" 225
ILB
Joyner was another force in Team Georgia's defense. He took command of the defense and could always be found around the ball. He racked 5 tackles and one fumble recovery that led to a 35 yard "scoop and score" touchdown to put the icing on the Team Georgia victory.
Nasir Carter
West Orange (FL)
6'3" 215
LB/ DE
Carter is one of the top linebackers in the central Florida area with 96 tackles this season, but the Team Florida coaches recognized a possible mismatch early in the game by lining him up at Defensive End. Their adjustment paid off quickly as Carter stopped Georgia running back, Jalen Samuels in the backfield for a 5 yard loss on the first snap of the game. He finished with 2 sacks, 3 tackles for a loss, & 6 total tackles.
Jalen Samuels
South Gwinnett (GA)
5'10" 200
RB
Samuels was a load to bring down and caused major problems for Team Florida's defense as he was a key factor in every Team Georgia scoring drive. As the game went on, Samuels physical running style made it more and more difficult for Florida defenders to bring him down. He finished the game with 10 carries for 63 yards, averaging over 6 yards per carry.
Some other notable performers were:
Caeleb Bass
Harmony HS (FL)
6'5" 180
WR
All State Honorable Mention
2 catches for 40 yards
Noah Brock
Dawson County (GA)
5'10'' 160
DB
1st Team All Region
1 interception, 30 yard interception return, 1 pass break up
Justin Dixon
Tampa Bay Christian Academy (FL) '20
6'3" 180
QB
Holds several offers including Southern Miss, Houston, and Florida Atlantic
Led Team Florida to sole scoring drive with a 35 yard strike to Bass, which later led to a 5 yard rushing touchdown.
Jamel Starks
Southwest Dekalb HS (GA)
DB/ RB/ PR
Dekalb County Player Of The Year
Holds over 30 offers including NC State, Iowa, and Nebraska
The only athlete that played both sides of the ball. Had 4 tackles and 2 pass break ups on defense, as well as contributing on offense and special teams.
Kenny Wilson II
Middleton HS (FL)
DB/ WR/ PR
Wilson shows his versatility and was able to play both sides of the ball effectively.
Glenn Hays
Arabia Mountain HS (GA)
6'1" 180
DB
Signed to Kent State
Played great coverage all game which limited his targets, but made sure that the the attempts at him were denied. Also contributed on kickoff team with a big tackle that started Team Florida in bad field position.
Landon Moody
Bloomingdales HS (FL)
6'1" 205
LB
All State
Finished with 1 fumbles recovery and 2 caused fumbles.
Kyle Frazier
Glenn Hills
DT
4 tackles, a tackle for a loss, and a sack
Kai Felder
Discovery HS (GA) '20
5'10" 160
DB
3 pass break ups and 2 tackles
De'Amaunte Oliver
Palm Beach Lakes HS (FL)
6'1" 180
WR
Big time receiver who is very physical and plays with a chip on his shoulder. Contributed with 40 yards receiving.
Jered Geyer
OL
Commerce (GA)
Extremely effective in the run game and was part of a Team Georgia offensive line that was the same average size as a Division 1 program. Geyer led a unit that was one of the most impressive units during the weekend.
Darius Gates
DE
Newnan
Gates was a force in the passing game and was one of the reasons that Team Florida's quarterbacks were uncomfortable all game.
GA vs FL HS SHOWCASE TRYOUT IN ATLANTA
Once regarded as the most prestigious honor for athletes from either state, the new and revitalized Georgia vs Florida HS Showcase has proven to be one of the premier All-Star games in the Southeast. This tryout for the 2019 season took place at Discovery HS in Lawrenceville, GA; approximately 20 miles from downtown Atlanta. Here are some of the Top Performers from the camp.
Alpha Dogs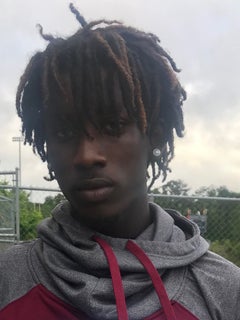 Dequandre Moore from Martin Luther King High School in Atlanta took the trip out to Gwinnett County and put his skills on display. He was very impressive in both the 40-yard dash (4.68) and broad jump (9'5''). He finished overall in the top 5 for the 40 and 2nd place for the broad jump respectively but his dominance really showed in the 1v1's and 7v7's. Moore showed to be a great route runner with sure hands in both drills and dependable target in the 7v7.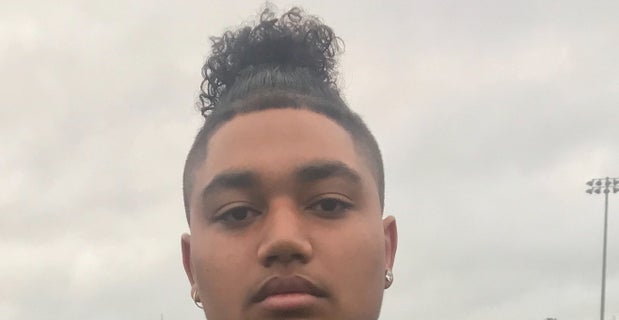 Daysan Ranew is a 6'5'' 300lb, class of 2021 offensive lineman from Mountain View High School in Lawrenceville, GA. Ranew has the size and skill set to play at the next level and was the most dominant lineman of the day. He has a great combination of footwork, technique, and power that can lead to a dominant run game.

Offense

Some of the other top performers on the offensive side of the ball were Alexander Stack, a 2021 quarterback from Campbell High School in Smyrna, GA. Stack took home the award for TOP QB with precise throws and great decision making during the 7v7 portion of the camp. Nathan Cox from Miller Grove and Jaquez Williams from Redan High School were both equally impressive and received Top RB honors. Williams also earned the title of the Fastest Man during the camp with a blazing 4.46 seconds in the 40-yard dash. Wide receiver Kahlade Williams from McDonough HS and Jamal Hodges from Mountain View HS were also amongst those with standout performances.

Defense

Max Bonilla from Discovery HS was the most impressive defensive lineman on the day and took home the Defensive Lineman MVP Award with an impressive performance in one-on-ones. Bonilla's speed proved to be too much for opposing linemen. Edwin Manguel from Archer HS and Kai Felder from Discovery HS were two of the top defensive backs on the day. Felder was dominant in 1v1's and didn't give up a pass all day. Manguel was equally impressive with a big-time interception in the 7v7 portion of the camp that earned him Top Defensive Back Honors. James Johnson from Mountain View HS and Dwayne Johnson from South Gwinnett HS were two impressively athletic linebackers. James Johnson showed his athleticism and explosion by having the best Broad Jump of the day at 9'7' 'and showed the speed to do well in man to man coverage. Dwayne Johnson (6'3'' 215lbs), has great size and automatically passes the eye test. However, Dwayne showed that he also has very good speed and agility running a 4.8 40- yard dash and a 4.53 in the 5-10-5 on a wet surface.
N.P.F.A NOVEMBER COMPOSITE NATIONAL RANKINGS

14U INCLUDE POWER RANKINGS FOR 13U, 8TH GRADE, & JUNIOR MIDGETS
1. OG (CA) DUCKS
2. MARYLAND HEAT
3. VEGAS (NV) STRONG
4. MIAMI (FL) GARDENS RAVENS
5. TAMPA (FL) HURRICANES
6. DFW (TX) ELITE DAWGS
7. TAMPA (FL) JAGS
8. SOUTH BAY (CA) GAUCHOS
9. NORTH TEXAS COWBOYS
10. MISSISSIPPI WOLFPACK
11. LARGO (FL) PACKERS
12. DETROIT (MI) SPARTANS
13. HARBOR (CA) PILOTS
14. SOUTHFIELD (MI) FALCONS
15. HEIR (WA) ACADAMEY
16. CHESTERFIELD (VA) FALCONS
17. GEORGIA GATORS
18. PPO (FL) BENGALS
19. NORTH HENRY (GA) TIGERS
20. WEST VALLEY (AZ) CHAMPIONS
21. MISSOURI EAGLES
22. PONTCHARTRAIN (LA) PATRIOTS
23. OC (CA) BUCKEYES
24. HOUSTON (TX) SEAHAWKS
25. EAST ST LOUIS (IL) FLYERS
1. GWEN CHERRY (FL) BULLS
2. RARE BREED (GA) APES
3. HARBOR AREA (CA) PILOTS
4. GEORGIA GATORS
5. MIAMI GARDENS (FL) RAVENS
6. LOUISVILLE (KY) JAGUARS
7. MIRAMAR (FL) WOLVERINES
8. SAN ANTONIO (TX) OUTLAWS
9. MARYLAND SEAHAWKS
10. DFW (TX) ELITE DAWGS
11. IE (CA) DUCKS
12. WEST 7 (MI) RAMS
13. TRAID (NC) ELITE DUCKS
14. GULF COAST (TX) BULLOGS
15. BALDWIN (CA) BRUINS
16. VEGAS (NV) STRONG
17. MARYLAND HEAT
18. EAST SAINT LOUIS (IL) FLYERS
19. MANATEE (FL) BULLS
20. ALL BLACK (HI) CRUSADERS
21. CENTRAL PARK (AL) CHARGERS
22. SOUTHFIELD (MI) FALCONS
23. WINTON WOODS (OH) WARRIORS
24. NORTHWEST (TX) COLTS
25. TAMPA (FL) JAGS
1. WELCOME ALL (GA) PANTHERS
2. LA (CA) RAMS
3. SOUTHSIDE (TX) DUCKS
4. OG (CA) DUCKS
5. MIAMI GARDENS (FL) CHIEFS
6. KC (MO) OUTLAWS
7. BALBOA (CA) RAIDERS
8. WASHINGTON PARK BUCS
9. ROCBURG (SC) ELITE
10. WATKINS (DC) HORNETS
11. HEIR (WA) ACADEMY
12. SOUTHFIELD (MI) FALCONS
13. DECATUR (GA) ARMY
14. ELITE BILLS (TX)
15. MAITRE (AL) DOLPHINS
16. PLANTATION (FL) WILDCATS
17. LOUISVILLE (KY) CHARGERS
18. ST LOUIS (MO) BAD BOYZ
19. BEAST BOIS (TX)
20. NORTH HENRY (GA) TIGERS
21. NEW ORLEANS (LA) DOLPHINS
22. 757 (VA) FALCONS
23. TRIAD ELITE (NC) DUCKS
24. DFW ELITE (TX) DAWGS
25. VEGAS (NV) STRONG
1. LAUDERHILL (FL) LIONS
2. LOUISVILLE (KY) CHARGERS
3. DFW ELITE (TX) DAWGS
4. NC GIANTS
5. CHANDLER (AZ) BEARS
6. MIAMI GARDENS (FL) CHIEFS
7. DISTRICT HEIGHTS (MD) CHEIFS
8. SOUTHFIELD (MI) FALCONS
9. EAST METRO (GA) STEELERS
10. FT WORTH (TX) CRIMSON TIDE
11. NORTHERN VA SPARTANS
12. CALI BEARS
13. CENTRAL PARK (AL) CHARGERS
14. SOUTH BAY (CA) SPARTANS
15. LAS VEGAS (NV) 49ERS
16. MEMPHIS (TN) DUCKS
17. WICHITA (KS) COWBOYS
18. SILK CITY (NJ) CARDINALS
19. CINCINNATI (OH) UNITY LIONS
20. ARLINGTON (TX) APACHES
21. TUCKER (GA) LIONS
22. WEST 7 (MI) RAMS
23. ORLANDO (FL) OUTLAWS
24. WORLD FAMOUS (TX) JAGS
25. LAS VEGAS (NV) UNION
GEORGIA JUNIORS TO WATCH THIS SEASON
(
EDWIN MANGUAL PICTURED ABOVE)
AARON MCGLAUGHLIN
6'5'' 210
QB
BUFORD HS
https://www.hudl.com/video/3/8041751/59c9b35cb53e8627506dd3c6
CARLOS DELRIO
6'2'' 185
QB
MCEACHERN HS
https://www.hudl.com/v/27zAS1
XIAN COWHER
5'9'' 130
DB/ WR
GROVETOWN HS
https://checwww.hudl.com/v/27zETr
EDWIN MANGUAL
5'8'' 145
DB/ WR
ARCHER HS
https://www.hudl.com/v/29xhFED
LANGSTON WHITE
5'10'' 185
RB
COMMUNITY CHRISTIAN HS
https://www.hudl.com/video/3/9557071/59cfe9b4b0188700a847a5a1
BOBBY EZZARD
6'0" 170
WR
BROOKWOOD HS
https://www.hudl.com/v/2A1eQc
LOGAN JOHNSON
5'6" 135
WR
HEBRON CHRISTIAN
https://www.hudl.com/v/28KKJx
BRAYDEN LIND
6'0" 170
QB
LASSITER HS
https://www.hudl.com/video/3/5517955/5a43eaf090eeb30ae431deb0
JUSTIN PEAVY
6'1'' 175
QB
HEBRON CHRISTIAN
https://www.hudl.com/v/282Vsm
KAMAR WILCOXSON
6'2'' 185
ATH
STEPHENSON
https://www.hudl.com/v/288wh9
WILLIAM MITCHELL III
5'9'' 150
CB
PARKVIEW
https://www.hudl.com/video/3/7148276/59f38d320dbfe8247cde1b64
CHAZ CHAMBLISS
6'3'' 220
OLB
CARROLLTON
https://www.hudl.com/v/28N6xS
MICAH MORRIS
6'5'' 295
T
CAMDEN COUNTY
https://www.hudl.com/v/28Lquw
FLORIDA JUNIORS TO WATCH THIS SEASON
AMARI DANIELS
RB
5'8'' 185
(MIAMI) CENTRAL
https://www.hudl.com/video/3/9905748/59a1c1d12351c51514cacd0d
DEON SILAS
ATH
5'7'' 160
STEINBRENNER HS (LUTZ, FL)
https://www.hudl.com/v/28CpDa
DEANDRE MCCRAY
DB
5'10'' 160
NORTH FLORIDA CHRISTIAN (TALLAHASEE)
https://www.hudl.com/video/3/9361673/5a188bcbab92d41ab0e30061
NICHOLAS VATTIATO
QB
5'11'' 160
UNIVERSITY SCHOOL (FT. LAUDERDALE)
https://www.hudl.com/v/28Nfu5
MARCUS TATE
OT
6'5'' 265
UNIVERSITY SCHOOL OF NOVA (FT. LAUDERDALE)
https://www.hudl.com/v/283bPq
ROBERT FLOYD JR
WR
5'9'' 160
UNIVERSITY SCHOOL
https://m.hudl.com/video/3/9641130/59da366b2347540d34f6dfbc
EMILE AIME
LB
5'10'' 190
UNIVERSITY SCHOOL
https://www.hudl.com/v/28P8yj
JERIMAIYA MITCHELL
CB
5'11'' 160
TARAVELLA HS (CORAL SPRINGS)
https://www.hudl.com/v/27ywVF
BLAKE WALTZ
LB
TIMBER CREEK HS (ORLANDO)
https://www.hudl.com/v/29ynkQ
JACOREY BROOKS
WR
6'3'' 180
BOOKER T WASHINGTON
https://www.hudl.com/v/28DyUx
CLASS OF 2022 TOP 100 PROSPECTS
1. BRANDON HOWARD, ATH
RIDGELAND, SC
2. JAHEIM OATIS, DT/ TE
COLUMBIA, MS
3. JAMES SMILEY, RB/ LB
TAMPA, FL
4. CHAD MASCOE II, QB
SUWANEE, GA
5. PAUL LEFKOWITZ, RB/ LB
COLTS NECK, NJ
6. KEYONTA ALEXANDER, RB/ LB
DELAND, FL
7. ZACK MENARD, T/ DE/ TE
PORT RICHEY, FL
8. CHRISTIAN WASHINGTON, RB/ DB
SAN DIEGO, CA
9. DONALD GATLING, WR/ DB
WILLIAMSBURG, VA
10. AMAR-MALIQ MURRAY, QB
HUGHESVILLE, MD
11. THEODORE SHERROD, WR/ DB
VIRGINIA BEACH, VA
12. FERNANDO EVANS, ATH
CLEVELAND, OH
13. TERIAN WILLIAMS II, QB
HAMPTON, GA
14. PETER ZAMORA, QB
MIAMI, FL
15. JAYLEN THOMPSON, RB/ LB
SAN DIEGO, CA
16. TRE'QUAN FEGANS, ATH
OXFORD, AL
17. NOAH PARK, OL/ DT
FLOWERY BRANCH, GA
18. NEHEMIAH SQUARE, RB
DARLINGTON, SC
19. RASHAD BENSON, LB/ RB
LITHIA SPRINGS, GA
20. GLEN RICE III, QB
GRAND PRARIE, TX
VIEW THE ENTIRE LIST AT WWW.N-P-F-A.COM/top-100-players/national/class-of-2022
REGIONAL SCOUT APPLICATION


NATIONAL 7V7 RANKINGS
HIGH SCHOOL
TOP 50
1. GROUND ZERO GRAHAM 38-3-1
2. FSP BLUE CHIP 28-4
3. TEAM TEXAS SWOOSH 20-2
4. NEXT LEVEL GREATS 3 32-9
5. FLORIDA FIRE 20-3
6. JUICE COUNTY BUCKEYES 13-2
7. PREMIUM 1ST & 10 24-3
8. KT PREP MONEY 24-7-2
9. SOUTHERN XPRESS WHITE 15-1
10. C1N BLUE 15-3
11. PREMIUM DIME 13-2
12. FLORIDA FIRE SOUTH 14-6
13. TMP LEGACY 16-6
14. KB3 ADIDAS 12-4
15. FSP 5STAR 21-2
16. HEIR BLACK 16-3
17. TRUE BUZZ 14-5
18. TUSCON TURF ELITE 11-2
19. HUSTLE INC 18-9
20. 209 TMP ELITE 27-10
21. MIAMI IMMORTALS 20-6
22. PREMIUM LEGENDS 20-7
23. SOUTH FLORIDA EXPRESS 24-7-1
24. DEFCON 16-7
25. FLIGHT 520 14-3
26. GO GET IT 12-1
27. N0Z0N3 17-3
28. ELITE TRAINING ACADEMY 11-2
29. PORTLAND FLASH 10-2
30. REAL SPEED ZOOM 14-5
31. CAROLINA STARS SILVER 20-7-1
32. PASS ATL 12-4
33. TEAM TAMPA 21-9
34. BEAST808 10-1
35. TEAM GRIND 8-2
36. DREAM TEAM HARDKNOCKS 22-9-1
37. GROUND ZERO CARR 20-7
38. FLORIDA LIGHTNING BLACK 24-11
39. 2020 ELITE 15-5
40. ELEVATE NEXT UP 13-4
41. STRONG ARM 8-3
42. 480 ELITE 9-3
43. 805 BAD BOYZ 10-2
44. HYPE HUNCHOS DIABLO 10-4
45. ESA FLIGHT ALPHA 15-7
46. C1N BLACK 14-7
47. BOOTLEGGERS 9-2
48. TEAM 24 11-5
49. SOUTHERN XPRESS BLUE 7-3
50. PME 8-2
15U
1. MIAMI IMMORTALS 11-1
2. TEAM TAMPA 11-2-1
3. PRO IMPACT 11-3
4. DEFCON 1 11-3
5. EVOLVE 13-5-1
6. S TEXAS ELITE 7-0
7. CE STARS GOLD 6-0
8. PREMIUM TRENDSETTERS 6-0
9. MICHIGAN ELITE 6-0
10. WINNERS CIRCLE PREP 5-0
11. GREED D BOYZ 13-3
12. HARDKNOCKS 10-5
13. RAT PAK 8-4
14. REAL SPEEED 8-3
15. LEVEL UP 8-4
16. 411 PAIN 7-3
17. SR KNIGHTS 7-4
18. PEARLAND STE 5-0
19. RED TAILS 8-4
20. TRUE BUZZ 7-4
13U/ 14U
1. KT PUPS DOG POUND 20-3
2. FLORIDA FIRE 6-0
3. TEAM RAGER 8-0
4. PREMIUM TRENDSETTERS 13-1
5. 411 PAIN 11-1
6. ESA FLIGHT 10-1
7. TEAM AZ87 MS MAROON 12-3
8. RAT PAK 9-1
9. PHASE 1 702 9-1-1
10. HEIR 12-5
11. SOUTH FLORIDA EXPRESS 11-5
12. GAME FIT ELITE 10-2
13. FSP FUTURE 11-4
14. BEAST MODE VA 9-3
15. STORM 8TH 5-1
16. FORCE ACADEMY RZE 7-3
17. PREMIER KNIGHTS GOLD 7-2
18. ENERGY ATHLETES 7-3
19. TEAM AZ87 SILVER 5-1
20. EAT 7ON7 FUTURE 5-1
21. 2G ABOVE IT ALL 10-5
22. YOUNG FLY BALLAZ 10-6
23. KATY CARDINALS 7-0
24. CHAMPIONS ELITE 4-0
25. ISLANDS BEST 4-1
12U
1. ALL BLACK CRUSADERS 7-0
2. YOUNG FLY BALLAZ 6-0
3. DEFCON 14-3
4. AIR 5 5-0
5. HIGH INTENSITY 10-1
6. AZ LOBOS 10-1
7. PHX FLIGHT NWV 9-1
8. IE DUCKS 9-1
9. DREAM CHASERS 8-1
10. AZ ELITE 10-2
11. ROSE CITY 10-3
12. CHANDLER RAIDERS 6-1
13. SR KNIGHTS 5-1
14. LO PRO 4-1
15. CENTRAL FL ALLSTARS 7-3
16. TUSCON TURF BLUE 4-0
17. HURON VALLEY BENGALS 4-1
18. LONGHORNS 4-1
19. VIKINGS 4-1
20. EVOLVE 2/10TH 4-1